About
3 Minute Planner™
Hello – I'm Steve Lapa.
Can you plan your next sales meeting in 3 minutes?
Can you refresh a critical sales concept in 3 Minutes?
I couldn't, but now YOU CAN. Here's why: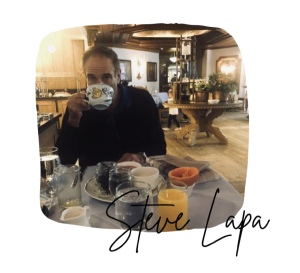 After 40+ years at every level of radio Sales Management, radio station ownership, and TV Sales Management, my prep ratio for the sales meetings I conducted averaged 10 hours for every 1 hour of meeting time. CRAZY! But that's what it took to help top sellers move the needle. Today, you can benefit from my thousands of hours preparing and leading sales meetings coast-to-coast.
I've condensed over 120 of these meetings including new normal topics into 3-minute Planners that are guaranteed to take the planning pressure off you and turn the action engines on.
Each 3-Minute Planner includes a simple 3-minute video and Meeting Script to ensure no surprises, no lofty theories, just field-tested truth.
Theme a sales meeting or use it as a starting point. You can even refresh an important concept.
My goal is to help Sales Managers at all levels and top-performing sellers gain more control over the clock, the calendar, and commissions.
Here's a little more about me and my career.
Starting on-air and then working through the ranks of programming, sales, and sales management, Steve Lapa, at age 25, became the youngest General Manager in the U.S. of a group-owned top 30 DMA radio station-WGRQ, Buffalo.
Continually assigned to lead turnaround properties, Steve focused on delivering revenue and audience growth through insightful opportunities blending on-air talent, with high-profile sponsor opportunities, delivering consistently profitable results for all stakeholders. He quickly became a lead innovator. Steve's first-mover concepts quickly proved successful across program channels, talents, and markets at all levels.
After successfully managing and innovating for others, Steve and financial partner Myer Feldman co-founded Ardman Broadcasting to acquire underdeveloped broadcast assets, which were developed and divested at 200-400% returns. Steve went on as Founder of his own Lapcom Communications generating the same results at his wholly-owned stations. Tapping into his 45 years of field experience coaching and training sellers and sales managers at all levels, Steve is currently developing an innovative video program called 3-Minute Planner.
Career Highlights:
Upper-level management positions at 28 radio and TV stations for public and privately held companies from South Florida to San Francisco.
Held and sold ownership in 5 broadcast properties with asset valuations increasing from 100-500%.
Podcast Development
Created, Produced Behind The Scenes at OCC starring the crew from Discovery's American Chopper.
Marketing Radio/digital:
NEWSMAX Marketing
Network/Syndication Sales lead for The Bob & Tom Show 2014-2018. +165% increase in ad revs
Developed deal package for The Rob Carson Radio Show on flagship WCBM, Baltimore.
Lead syndication of Rob Carson Show.
Packaged and developed radio programs on WABC, NY.
Developed first digital video/audio simulcasts for Ft. Lauderdale Air & Sea Show. Developed first daily Sports Talk simulcast for BEIN TV-Sports
Marketing TV-
Marketed PBS-TV Network Series Family Travel w/ Colleen Kelly.